I am a huge supporter  and fan of Solar Energy.  Couple of days ago when I was on a site visit at a remote area, I saw this house with a solar panel on top which made me think that it is a picture of solar future.  It is in Ruvu area in Tanzania where there is no road, no power no group of inhabitant even. The house was even far away from the dirt road where I need to stop the truck and go near by them.
Moreover when I reach nearer I saw that this house was a Masai house. Masai's are ethnic group who are known as living at the wilderness areas such as game reserves and remote forests. And mostly they are far away from the modern technology nor does not have any interest.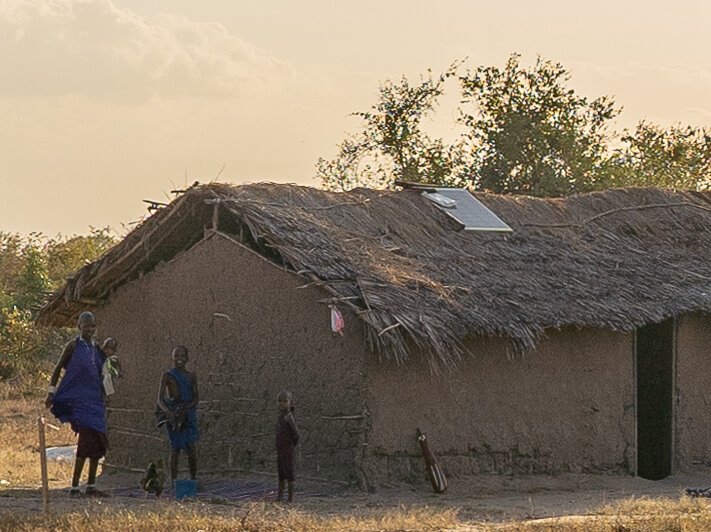 I had a small chat with them with my limited Swahili. I have learnt that they are using it for lighting the house in the nights. in the world not much of power supply source would be used to supply individual power/energy/etc.
I believe that solar power will be the future of the energy which is a blink of an eye distance.